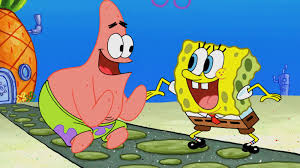 patrick star akan mendapatkan serial animasinya sendiri berjudul the patrick star show digarap oleh nickelodeon.
the patrick star show akan menampilkan bill fagerbakke yg sebagai pengisi suara dari patrick star, serial ini nantinya akan fokus pada patrick dan keluarganya.
SpongeBob Squarepants yang tayang sejak 1999 adalah serial animasi terlama di nickelodeon selama 21 tahun terakhir.